On its concert tour through Israel a German chanson singer introduced one of his songs (about the mutual dependence of men and woman) as following:
"A woman needs a man mainly for two things: First, to open the champaign bottles, and second, to explaine things."
One of his fellow musicians, a violinist girl replied after a few seconds "Hold on, wasn't there one more thing, I just can't remember what it was".
I guess you are referring to our duty to wait for her at the side of the pool, with the a fresh towel ?
Yes, you are almost right. It has something to do with waiting. But woman don't need a man who waits for them, but they need a man they can wait for, like Penelope was waiting for Odysseus.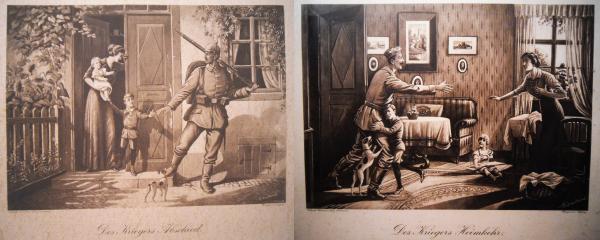 A more modern version, although from last century is the below graphic that Marina gave me last year for birthday. It shall symbolize me leaving in the morning for work, and returning home in the evening. I have to admit, the most realistic on this image is the happiness of the dog.